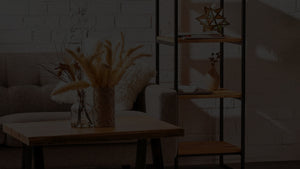 Use code: BLACKFRIDAY15 for 15% off entire order at checkout
PREMIUM HANDMADE GARDEN FURNITURE
Our garden products are available from the enchanting Isle of Skye to the scenic South West coast. Trusted by numerous delighted customers in their homes and businesses, these aren't your typical garden centre findings. Designed and handmade in Derbyshire using only FSC certified materials.
FEATURED COLLECTION - PLANTERS
★★★★★

Hi James and Nick I hope you had a good journey back, l can't believe how gorgeous your work is. I thank you both again. Keep safe Regards Shirley

Shirley Barker
★★★★★

Ordered the table & bench plus a bespoke console from James. Communication was brilliant, extremely responsive to messages and very helpful. Samples were sent out very quickly and free of charge. Very helpful throughout. Really happy with our table, bench & console and would highly recommend
★★★★★

I love my new TV unit, I'd looked for ages for the right one, not too big, not to small, nice and solid, etc, etc. Timber Foundry made exactly what I wanted, I tweaked the size to 120cm and it's perfect, really solid and something we'll have for a long time.. The guys were so helpful and their communication was great and the unit was made much faster than I expected.

Claire
★★★★★

Exceeded our expectations. Top quality craftsmanship!
★★★★★

Absolutely fantastic service and we're happy to make alterations to the design in order to fit in a tight space, nothing was too much effort along the design process and once the table was made I was sent photos of the finished product which again was top service, table was extremely well made and it is of fantastic quality, thank you again so much, would recommend to anyone.

Ollie Bilby
★★★★★

Arrived today and just wow! The craftsmanship is outstanding and colour matches perfectly to our doors. Excellent service from start to finish. Thank you Jo!
★★★★★

Thrilled with my planter for the front of our house, it is very well made, really good quality and neatly lined inside. This is way better than ones they sell in the garden centre. Delivery was spot on with updates when they were an hour away which was helpful.



Alice Haynes
★★★★★

We couldn't be more delighted with our new table and bench! The team were great to work with and the quality is outstanding! We're so glad we chose TimberFoundry for our dining set and would highly recommend them if you're looking for handmade quality furniture.

Amy Shannon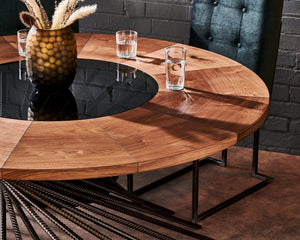 Bespoke Furniture
Have an idea about something unique? We offer 3D CAD Design to bring your idea to life!
Contact Us
Bespoke Options
REAL WOOD
100% CERTIFIED
We only use premium grade FSC certified pine and oak which has fantastic grain detail is super stable and most importantly sourced from sustainably managed Forests
BLOG ARTICLES - NEWS AND INTERESTING FACTS
View all